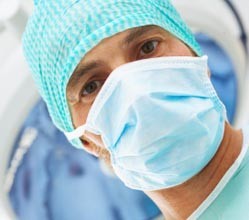 SAGES is  celebrating its 30th anniversary.  What a wonderful landmark, and what a perfect occasion to ask you, its valued members, to remember what SAGES has meant for you as a surgeon.  Many of you have become highly active in the society, enjoying the benefits of the collegial interactions among top surgeons and leaders of the world that is unmatched in any other society.  Whatever your role, we now ask you to support the SAGES Education and Research Foundation on this 30th anniversary occasion to help foster education for current and future generations.
Past contributions to the Foundation have been used to fund pioneering projects such as the FLS program, FES program and Go Global.  We have provided more than one million dollars towards MIS research and project funding.  However, new and exciting challenges are just on the horizon.  That is why we launched the Thirty for Thirty Challenge.  Our new fundraising goal is to achieve $1 million from SAGES members over the next three years.  We hope you that you will contribute to SAGES Foundation through an automatic payment plan of $30 per month in honor of our anniversary.
We encourage you to take the challenge and contribute:
In the time it takes you to write a check for your donation to SAGES Foundation, you can set up the same donation through your online banking and have your pledge payments sent automatically. Just follow these simple instructions:
Include the Society for Education and Research Foundation in your online banking address book.
Set up a recurring payment to donate $30 per month.
Your bank automatically sends your contribution payment in a timely fashion.
If you'd like to contribute to the 30 for 30 Campaign, please contact the Foundation's administrative office at (310) 437-0544 or foundation@sages.org
The SAGES Foundation recognizes you for your gift and efficiency!