The 2017 SAGES Foundation Golf Outing will be held in Houston, TX on Monday, March 20.
This annual fundraising event helps raise money for the SAGES Foundation and its mission to advance endoscopic, laparoscopic and emerging minimal access surgical methods worldwide.  In past years, the event has included transportation, lunch, practice range including golf balls, golf and cart fees and post golf refreshments including beer and snacks. A portion of the proceeds will be tax deductible to the fullest extent of the law.  As always, meeting attendees, SAGES Members and Industry are invited to participate.  This event allows some time to convene, relax and have some fun after a long and productive meeting.
Reservations are now open.  See you in Houston!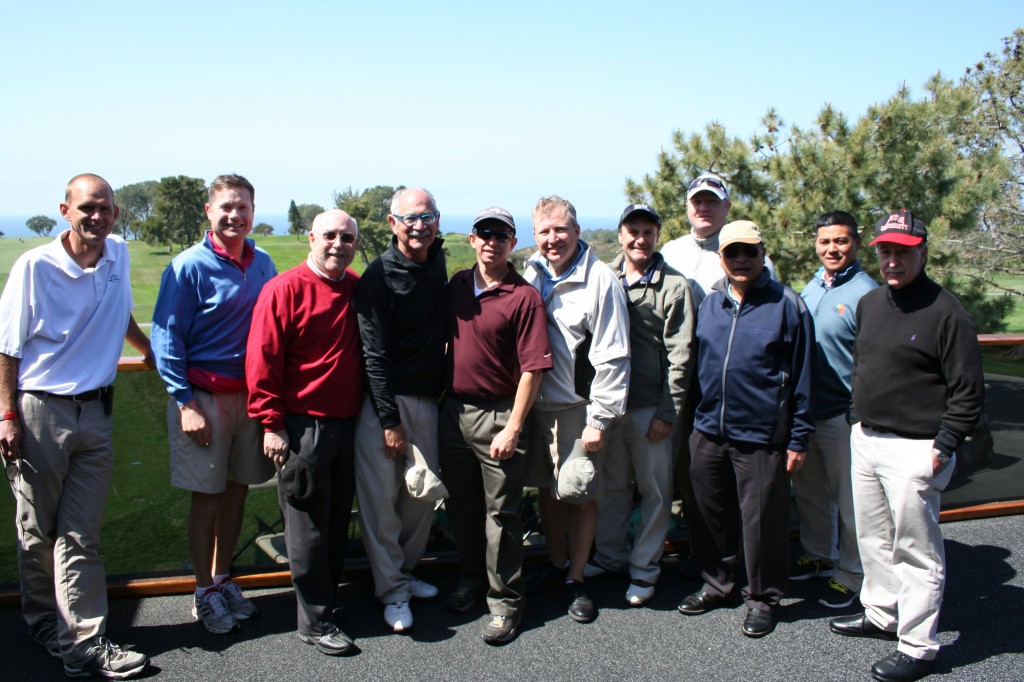 Participants of the 2012 SAGES Foundation Golf Outing at Torrey Pines in San Diego, California